Simonton Bridge Daylily Farm is a nationally certified AHS Display Garden, where you may view an array of cultivars. Plants are clearly marked with name, hybridizer, year of introduction and plant season.
Choose from an inventory of more than 2,500 different daylily varieties. You can order online or visit the garden during bloom season to pick your favorites in person.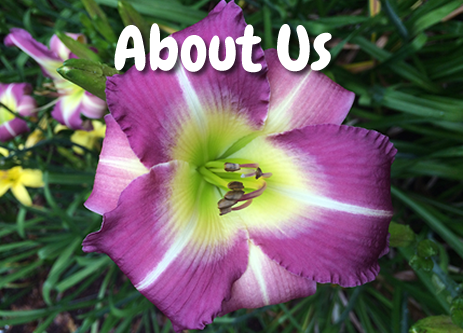 2300 Simonton Bridge Road, Watkinsville, GA 30677-2167 | (706) 424-1079 | SimontonBr@AOL.com
Simonton Bridge Daylily Farm is located at 2300 Simonton Bridge Rd in Watkinsville, Georgia. The garden is open to visitors 8am-12pm and 5pm-7pm June 1-June 30, but please call ahead at (706) 424-1079. Hours of operation are from 8 am to 8 pm. (Joann may not be available all those hours, but there's a plant list, clip boards, scratch paper, order forms, and pens for wish lists.) Plants are dug to order, first come, first served.